The ministry team of Christian education is responsible for the religious training of our children, youth, and adults. We use a variety of curricula that include Bible study, group discussions on a variety of topics, as well as arts, crafts, and games. This ministry team is headed up by Penny Malcolm.
The worship ministry team includes our pastor, organist, and choir director, as well as several lay leaders who make a variety of contributions. This ministry team is responsible for all aspects of our Sunday morning worship service, including the music, preparations for Holy Communion, flowers, and liturgical hangings. This ministry team is headed up by Kathy Rood.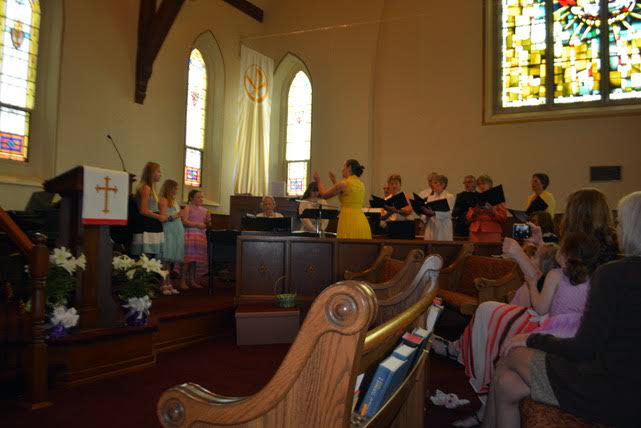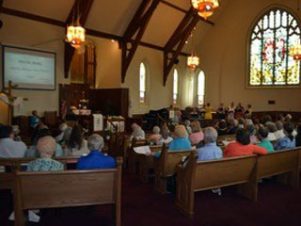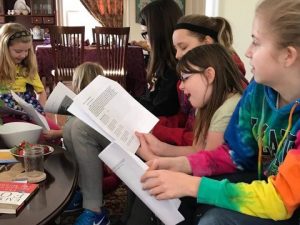 This ministry team of trustees and finance is responsible for managing the church buildings, property, and finances. This ministry team is headed up by Deuane Martin, and includes the church treasurer Ken Schultz, and team members Bob Baden, Don Rice, Don O'Connor, Randy Kling, Dave Scheel, Kathy Cilluffo, and Pastor Alana.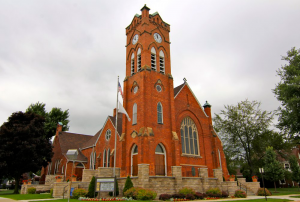 The mission and ministry team is responsible for ministering to the needs of people inside and outside of our local church. This team supports the St. Clair Ecumenical Food pantry, coordinates visitation and funeral lunches, and serves as our churches connection to the wider mission of our denomination. This ministry team is headed up by Mary Ann Martin.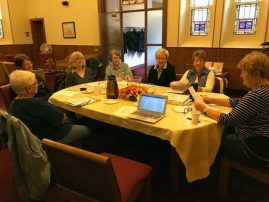 The governing body of the local church is the congregation itself. All major decisions regarding the church are made in congregational meetings. There are four scheduled meetings each year, and special meeting can be held when needed.
Annual Meeting - the first Sunday in February following morning worship service, to elect officers and conduct church business.
Budget Approval Meeting - held early in December following morning worship service, for the purpose pf approving the new budget.
Mid-year Meetings - two additional meetings are held during the course of the year.
Special Meetings - may be called with 3 weeks notice.
The church council is the body of lay leaders responsible for seeing to it that the mission of our local church is carried out. The council is made up of officers, ministry team leaders, and the pastor. They (and their terms) are as follows:
Moderator: Lisa Hughes (2019/1)
Vice-Moderator: Bob Rood (2019/1)
Church Clerk: Caroline Schultz (2019/1)
Treasurer: Ken Schultz (2019/2)
Member-at-large: Pat O'Connor (2019/1)
Trustees & Finance: Deuane Martin (2019/3)
Worship: Kathy Rood (2019/1)
Christian Education: Penny Malcolm (2019/2)
Mission & Ministry: Mary Ann Martin (2019/2)
This team serves as a support to the pastor and to the congregation in matters concerning the church and ministry. They (and their terms) are as follows:
Bob Rood
Carroll Simmons
Nancy Rice